Roberto Cavalli
has just come out with new images that represent his Fall (2013) collection. The extravagant pictures show a beautiful redhead doing everyday things but with a
psychotic
twist, for instance the presence of roosters in her bedroom. The pictures promote the new bag of the brand: the Hera bag.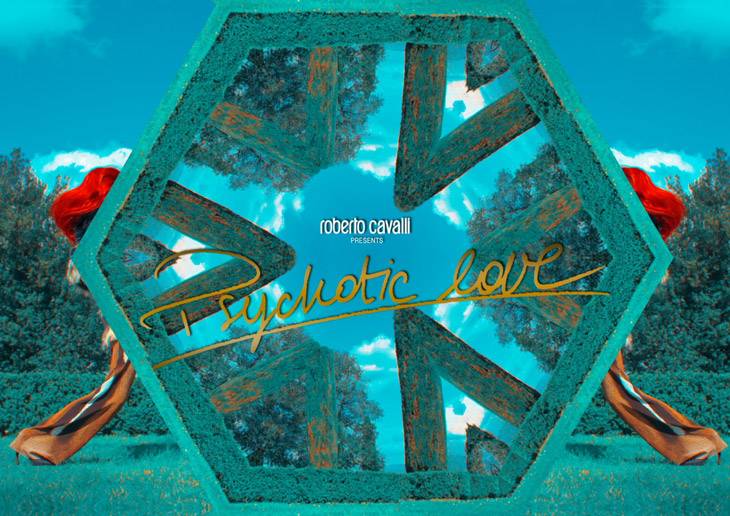 The photo shoot was directed by Cavalli's daughter, Rachele, who also happens to be the brand's creative director.
Check out some of the psychotic love pictures below: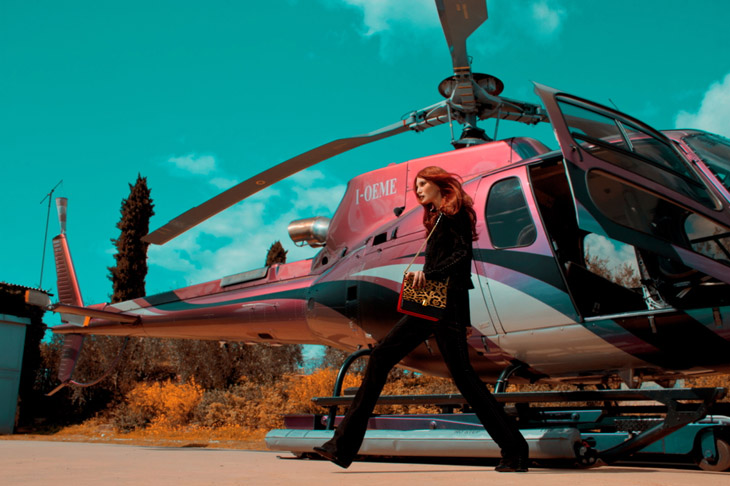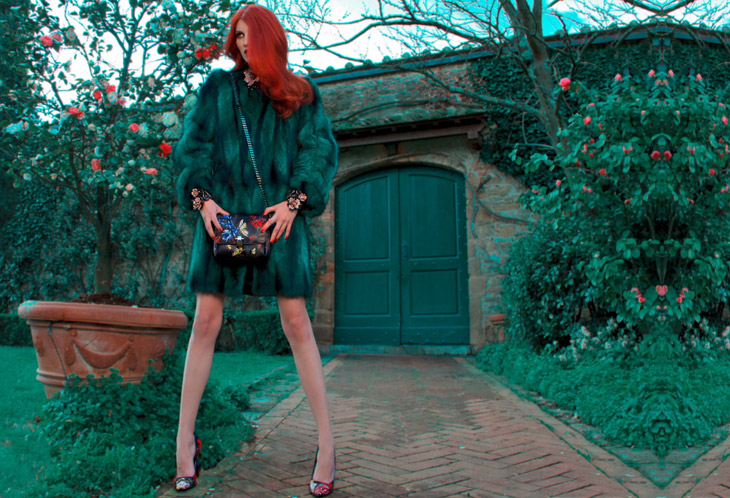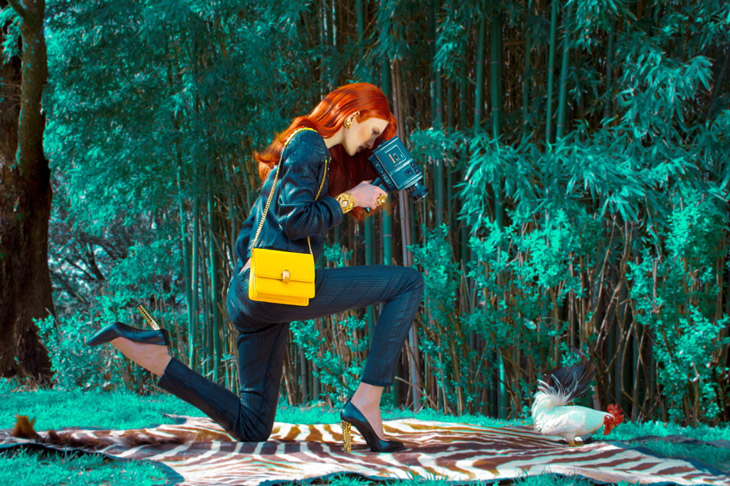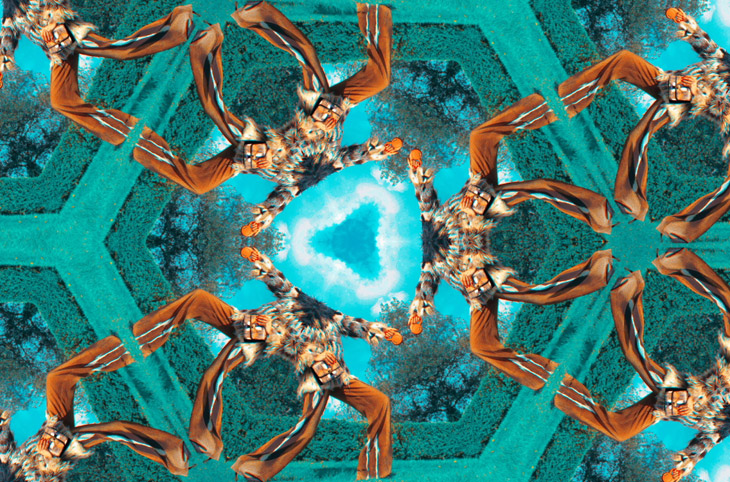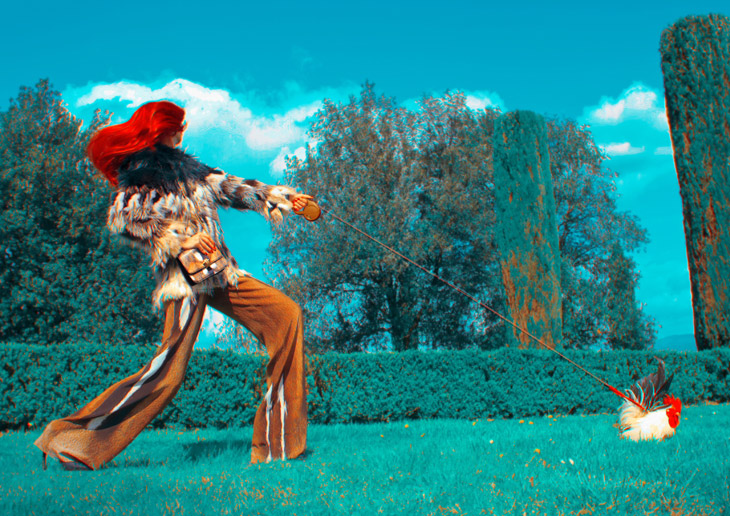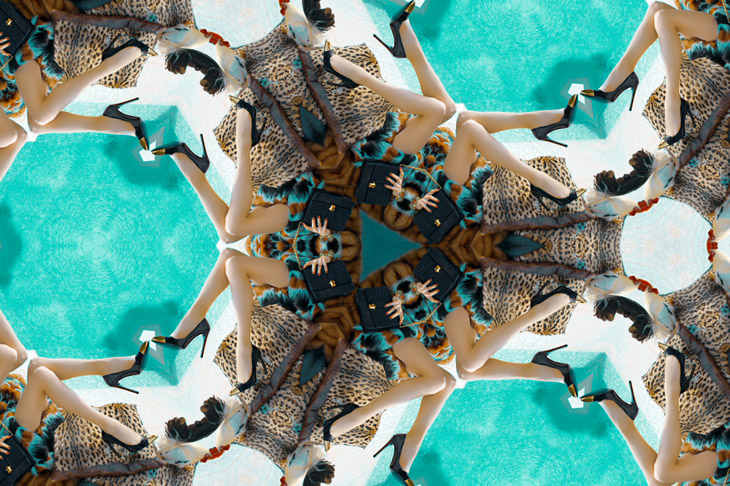 The pictures are amazing, they're incredibly interesting, and I absolutely LOVE the colors (turquoise, leopard print, red)!
What do you think of the pictures?
The Hera bag will be in stores next month!
Thank you so much for reading:)
All the best,
Francesca