Sofia Coppola is a fashion icon, hence it is no surprise that her namesake Louis Vuitton handbag is a HUGE success in the fashion world. Why do I love it? It's simple, classic and easy to wear (it goes with everything).
Some of the many fashionistas that are fans of the Sofia LV Bag: Alexa Chung, Kate Moss, Miranda Kerr, Sienna Miller and Kristen Dunst.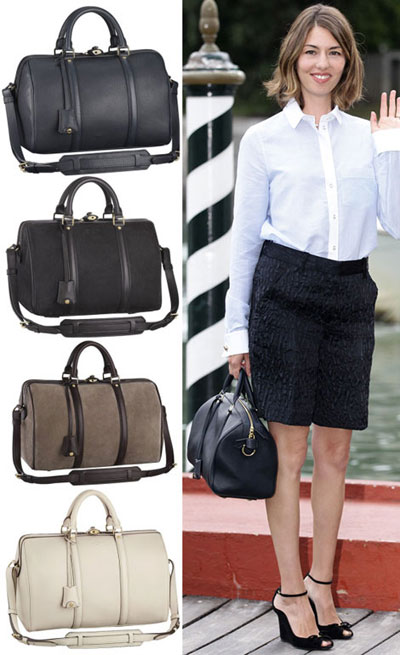 The four different models of the Sofia bag, with the fashionista herself.
Read the 10 reasons why Garance Doré loves the handbag
Click here to read the older post on Sofia Coppola's Milkfed fashion brand
What do you think of the Sofia bag? would you buy it?
Love,
And thank you for reading!
Francesca